Find Your Parts And Accessories at Walt's Live Oak Ford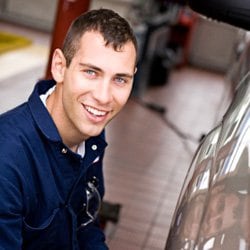 We understand that sometimes you want to do your routine maintenance or repairs at home. There is something about working on your own car that gives you a sense of pride and accomplishment, not to mention it saves you money. In order to do this, though, you need parts. Here, at Walt's Live Oak Ford, we have an impressive inventory of high-quality OEM parts and accessories that are readily available at any time.
What type of parts do you carry?
We have such parts as filters, oil, engine parts, belts, fluids, brake pads, and much more for cars, trucks, vans, and SUVs. If you can't find what you are looking for, we can order it for you. How? Simply fill out our online parts order form with your contact and vehicle information as well as what part number you are searching for. If you aren't sure what the number is or if you don't know exactly what you need, don't hesitate to call our parts department. Our staff are available to help you find the best priced, high-quality part that you require for your specific task.
We also carry accessories and tires
If you're looking for accessories, like floor mats, roof racks, bed liners, and etc., we have a wide variety available. We also have many differently sized tires to replace any that are bald or worn. Feel free to come to our Walt's Live Oak Ford dealership, serving Live Oak, Lake City, Gainesville, and Valdosta, to see what we currently have in stock today!