Service Your Vehicle at The Service Center at Walt's Live Oak Ford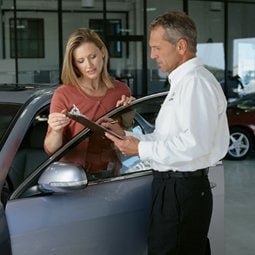 Performing routine maintenance and unfortunate repairs come with owning a car. If you don't keep your vehicle in good shape then something bigger could go wrong, giving you a larger bill and more hassle.
The service center here at Walt's Live Oak Ford is available to perform any of your maintenance or repair needs. Is it time to get your oil changed? We can get you in and out quickly. Are your brakes starting to squeak or shudder? Let our highly-trained technicians take a look at them. Did that pesky engine light come on? Allow us to run a diagnostics test to see why. We can do all of these tasks and much more. The technicians that work on your vehicles only use quality OEM parts and tools and they are extremely experienced. Our main goal is to ensure that you are driving a safe and reliable vehicle home, whether that's to Live Oak, Lake City, Gainesville, or Valdosta.
How Do I Schedule an Appointment?
Scheduling a service appointment is easy. Simply fill out our online schedule service tool by entering in your vehicle information, service requirements, time, and contact information and one of our team members will contact you as soon as they can. You can also call us at 386-243-9024 to ask us any questions or schedule your appointment over the phone.
Before you come to your appointment make sure to check our service coupons to see if any apply to you and you can always look at our multiple service advice pages to learn more about how important routine maintenance is for your vehicle.